Jumping Castle
Inflatable bounce houses are a great way for your children to enjoy their day and burn off that excess energy. If you're looking to purchase one, you're in the right place. To save you time bouncing all over the net looking at options, we have rounded up here fun picks that come in different styles and are perfect for every kids' entertainment.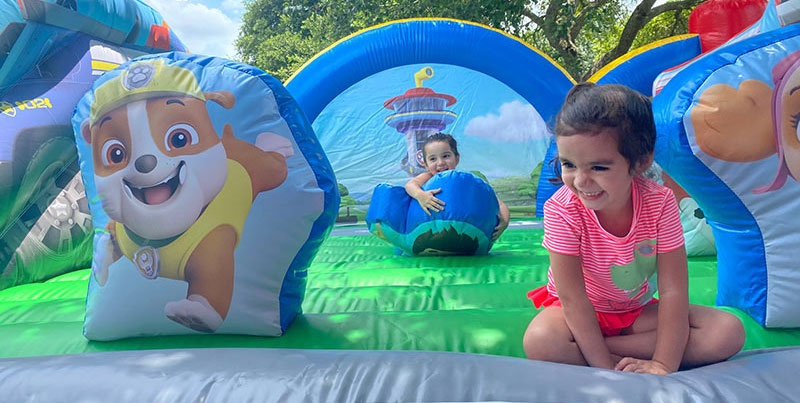 To Set Up Your Inflatables

Find some level ground on which to locate the inflatable. Make sure there is enough space for it, plus some extra space around the side to allow for movement.
Make sure this land is free of dirt, debris, stones, low-hanging branches, cables, and anything else that could damage the inflatable. You will also want to check for mud and animal waste.

Unroll your bouncy castle so it is completely flat.

Attach your blower to the blower tube.

Secure the blower in place. You may need to use a strap or ropes.

Turn on the blower.

As the inflatable blows up, secure it to the ground using pegs or rings, or use sandbags when indoors.
Every inflatable has different requirements. Make sure you use enough pegs or sandbags to secure the inflatable. You may find exact requirements in the individual bouncy castle's manual.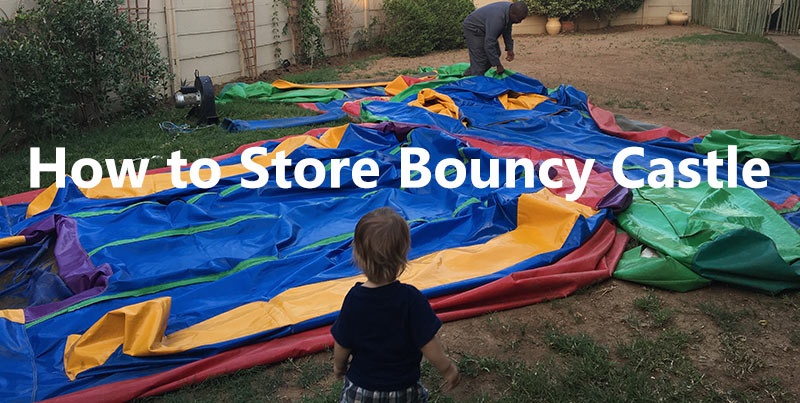 Have you learnt how to install a bouncy castle? If your answer is yes, then you must also learn how to pack it up. Process of folding a bouncy castle is much easier than setting it up. We are presenting below simple steps to pack up a bouncy castle.

Step 1
When you want to pack up the bouncy castle, you must make sure that there are no children and debris on it.
Step 2
Once you make sure that the bouncy castle is completely empty, you should switch off both blower and electric supply. Apart from this, you should also detach blower from the inlet tube. Apart from this untie all the deflation tubes and zips.
Step 3
When you will follow step number 3, bouncy castle will start to deflate. You should let the bouncy castle deflate completely. It is to be noted that bouncy castle will take approximately 10 minutes to deflate.
Step 4
Now comes the step number 4. In this step you will flatten the base of the bouncy castle. Let the kids walk and roll on the deflated inflatable. This activity will help release the rest of the air from the bouncy castle.
Step 5
In this step you should fold all the walls of the bouncy castle towards its center.
Step 6
Now, roll sides of the bouncy castle 2–3 feet lengthwise.
Step 7
In this step, you will fold bouncy castle slowly but tightly towards the inlet tube. This will help release air from the bouncy castle.
Step 8
Now put the bouncy castle in bag in the standing position.
( It is strongly recommended that whenever you install or pack up bouncy castle you must make sure that it is not damaged otherwise it can cause harm to the kids).